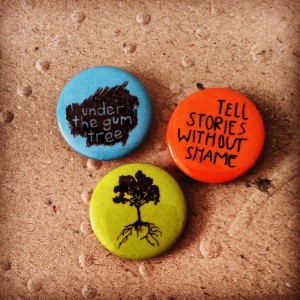 Dear Writers,
In a few days, I head north to check in this Wednesday at the 2014 Associated Writing Programs (AWP) annual conference! I am honored to be representing Under the Gum Tree (our locally produced CNF magazine) as well as spreading the word about Sacramento Poetry Center Press (including Tule Review), Roan Press and Farallon Review–all our local literary publishers–at the truly colossal book fair. In addition, I see myself as one of your Sacramento literary liaisons for the event. I want to know: Is there something in particular you'd want to know more about, if you were to find yourself–as I soon will–surrounded by 11,000 other writers and 700 presses, publishers, literary journals, etc.? Send me a message on facebook or email me at asche (dot) kate (at) gmail (dot) com and I will be happy to do all the legwork I can for you!
And, I will be publishing your questions (anonymously) with their answers on my blog after I return from AWP!
If you'll *be* at AWP, then please come by the Under the Gum Tree/SPC Press table and say hi–and get a really cool button! We're number U 15. Also be sure to visit Roan Press and Farallon Review over at J20.
Yours in writing,
Kate Asche