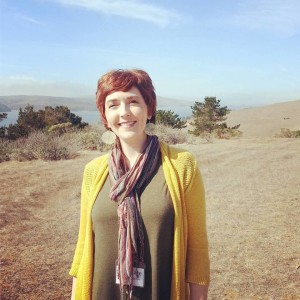 The Writing By Writers Conference at Tomales Bay (October 2015) was a fantastic five days of writing, learning, and working (and playing!) in community with dozens of amazing writers. Here, I share a bit of the participant experience and, mostly, as many of my notes as I could manage from my time working with Mark Doty! Enjoy. ~Kate
21 October 2015
Hello, Friend!
Well, I'm here. Both elated and exhausted. You, too, must know how hard it is to disengage from the ever-turning wheel of (more than) full time job-work and life-work and give yourself time—real, deep time—to do the creative work that makes you most alive: thinking, writing, wondering. Moodling, as Brenda Ueland called it. That's what I've come here to do, a bit. I've also come to feed myself with new ideas—to over-feed, really, as though to pack these morsels away in my imagination so that they burn slowly and light my thinking and my drafts in the winter days to come. That this special time comes to me as a gift, in the form of a fellowship award, allows me some relief of daily anxieties to feel into the days that stretch before me here, days that are essential, longed for, rimmed in golden October water-light.
We gathered in Mark Doty's workshop for the first time this evening, before dinner. I will be drafting new work in this generative workshop alongside fourteen other writers. We introduced ourselves. Mark asked us to say our names, and then to name one of our struggles as writers. So we shared our fears of not being good enough, of not knowing how to start (or how to end), of the thrill of finishing the first, horribly messy draft and the terror of going back into that mess. The perplexing challenging of thinking a piece is done, of having published it, even, perhaps, and then feeling a shift in our work and the desire to go back into that old piece and make it better—but how to find the way back in? We talked about our desire for more surprise in our work as well as our anxiety about exposure. Mark offered that when we write, "we confide in no one in particular but someone very attentive. If we aren't fearing some exposure, we aren't risking enough. The writer's challenge is how to embrace what you are—and be good at it."
Mark interwove short meditations on the practice of writing as we responded to each other' shared our struggles. He offered different ways of seeing some common struggles. Arc, he said, doesn't have to be so forward-moving. Arc can be simply a traveling. Arc is built out of the "technology of shift," he said. You could see your material as a crystal, he offered, a faceted crystal, where the view in each facet offers a different way of seeing meaning. You can that crystal forever, he said. Arc is how the turning starts, how it progresses, and how it stops. Creating is an obsessive act. "You go into a private place," Mark said, "and make an order you can bear. We writers create out of the commonest material there is. Language is shared. It has history, context…Your words are never entirely yours. Language is always in motion between people."
We received our first reading assignment—an essay by Joni Tevis about the Winchester Mystery House in San Jose—and trundled up the many hills to dinner.
The first day finished with an evening reading by Mark Doty of work from his newest book, Deep Lane. And cake. And then lights blinking on in all the sleeping rooms and no one sleeping, just yet, but reading, writing, thinking. Moodling. Making new friends with roommates. Burning with the bright energy of being here.
More to come,
Kate
*
22 October 2015
Hello Dear One,
It was hard to sleep last night. I was so excited to be here! And to see what I would write today.
I woke up before sunrise, dressed quietly and slipped out into the chill morning. There is a small yoga room at the Marconi Center and I have brought my mat with me. I turned the lights on very low and opened one of the sliders onto the deck so that the scents of pine, brine and hillside cattle could drift in. I had the place to myself for a while, and then some others trickled in. I worked into my daily core and back strengthening exercises and through the stretches I learned most recently at physical therapy. Then I rolled back into savasana and did a simple breathing meditation for ten minutes. It felt good to limber up before an intense three-hour morning writing workshop.
I am not always good at managing time when I perform self-care like yoga, exercise and meditation…it's hard for me to give myself permission for self-care, and then when I do make time for it, it feels so good that I struggle to go back to whatever I was doing that seemed so important—in this case, showering, which I skipped. I missed breakfast at the dining room, too, instead cramming a container of trail mix into the Writing by Writers shoulder bag and stuffing my mouth with some peanut butter pretzels I keep, hush-hush, in my room. After pouring hot water over the lavender red tea bag in my new WXW travel mug, I laced up my shoes and dashed out the door.
The gravel trails at the Marconi Center are nicely groomed but still a bit steep in places, so I walked as fast as I could. As I rounded a small switchback, I was relieved to see Mark striding down the path with one of the porcelain mugs from the dining room in hand, steaming—I would not be late now! I slowed my pace and we chatted a little about how delighted we were to be starting our day in such a beautiful place.
In workshop, we discussed the assigned reading. We talked about how, if we can push ideas of category and genre aside for a while when we're drafting, interesting things can happen. In the Tevis essay, we saw how form and content were the same. We saw how the essay was both about a specific person's unusual creative practices and simultaneously about creative practice at the conceptual level. We talked about recurrence, about repetition with variation. Then it was time to begin drafting.
But our first act of pen to paper in our drafting was not to draw words, but rather, to draw. We drew—mapped—a place that mattered to us. I drew mine first as a map, from a birds-eye view, and then as I remembered it, as though I were still standing on the point in that moment nine years ago, looking west into the setting sun. Mark called time.
Oh goody, I thought. Now we'll write!
We did—sort of. Mark had us do a brainstorm, a simple list or cloud of words and phrases that occurred to us as we held that place in our minds. Include everything, he said. Do not self-edit.
To be honest, I felt a tinge of irritation. I've already mapped my place, I thought. I just want to write now! But: I came here to be in the passenger seat, to be in beginner's mind, to be lead by Mark and my classmates into a place in my own practice. So I exhaled, probably clenching my teeth, and did what I was told.
And I am so glad I did! Without the brainstorm, I am not sure I would have began where, or perhaps how, I did in the piece that came onto the page this morning. And that starting place—a place of emotional and imaginative inquiry, of wanting to examine and ponder instead of figure out (my usual stance)—made all the difference. The rule Mark gave us when we finally did write (to draft it in present tense) may have helped, too. Mark suggests that present tense keeps us closer to the body and therefore provides a great composing process, even if the piece changes tenses during iteration and revision. Going into the senses takes the writer away from pre-formed ideas about the material and into a zone where surprise can emerge. Also, by getting closer to the body, layers of time and layers of apprehension come to coexist in the same space more freely—and this, Mark says, makes writing feel real.
We left class this morning with another reading assignment, a short story by Elizabeth Bishop, and a homework writing assignment. I practically ran up the hill to lunch, I was so hungry, and then I skipped the post-lunch panel to prepare for my part in the fellowship winner reading later in the afternoon. It was such a thrill to read from my new chapbook, Our Day in the Labyrinth, among beloved friends and in this place, and with people like Pam Houston, who have been such an important part of my continuously developing practice as a writer.
As we all filed out of the fellowship reading for a short break before dinner, the writer Steve Almond, one of the conference faculty, stopped me to say that he liked what I read—which made me *so* happy, because I love Steve's writing! I have read and taught (or taught from) a number of his craft essays, and I recently enjoyed his newest short story collection, My Life in Heavy Metal, on Audible—Steve reads it himself and does a great job! We walked slowly up the hill and talked about independent teaching and process and the need for more authentic love and empathy in the world. I gave Steve a copy of my chapbook and was able to snag one of his DIY books ("my drug-deal books," Steve calls them), a charming little back-to-back of two books under one cover, one a collection of short/flash fiction, the other a mini-collection of short craft essays.
It was a true delight to connect with Steve—and to enjoy, an hour later, dinner with him and two of my fellow Davis alums, Melanie Thorne (author of the novel Hand Me Down) and Alex Russell, fiction writer and leader of a unique creative writing program, with support from Sacramento Poetry Center, for at-risk youth. We talked marriage and kids (Melanie and I are kidless, Alex has an 18-month [-ish] old, and Steve has three kids) and art-making and getting by and vegetarianism and corn allergies and sourdough bread making. Mostly we just laughed.
And then we traipsed back down the two hills to the main hall where Greg Glazner read what I thought was a killer selection of new poems rooted in history, family and water (the lack thereof, then and now) followed by an insanely funny essay about taking a fly ball to the…yeah…at a River Cats game. Then Lidia Yuknavitch read a new essay, "Woven," that knocked all our socks off. I hadn't been sold on Lidia's work when I arrived at the conference—I'd only read her newest book, On the Small Backs of Children, without knowing much about her or her previous work. I didn't love it (that's for another discussion), but man, I was hook-line-and-sinker into "Woven." I bought Chronology of Water—which folks in the know say I should have read first—and am thirty pages in and really like it. Perhaps it will change my perspective on Small Backs, and if it does, that raises other interesting aesthetic questions…again, for another time!
Then it was dessert and back up the hill and reading and writing by flashlight until I fell asleep.
Ciao for now—
Kate
*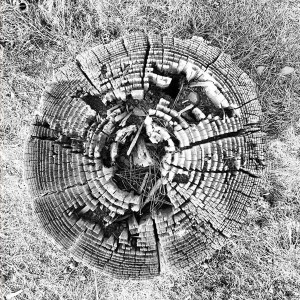 23 October 2015
Hi Darlin'—
I don't know what did it, but I slept like a baby last night. And I needed it, too! I skipped yoga and exercises and stretching and meditating this morning because I overslept a little. I still missed breakfast! My mind started wandering into and around my draft as soon as I woke up. What a treat, to be able to let it.
In class today, Mark talked about inviting formal and rhetorical shifts like those we see in the Bishop story (changes in point of view and mode of address, word play, radical tone and tense shifts, etc.) into our own work, and then using these moments as points of departure into deeper engagement with our material.
We did some more in-class writing with this in mind and then discussed our experiences. Some of the thoughts that came up:
Authority rises out of acknowledging what is excluded. The more you know about your material, the better. Why you know and don't ultimately include certain elements pressurizes the writing in a powerful way.
When you are drafting new work, suspend your will to achieve closure and your desire to please an audience.
Sometimes we keep ourselves from knowing things. Sometimes we need to write away from things to write back into them. Sometimes putting a draft away for awhile allows us to shift our perspective on the material enough to see what it's really about.
When we change tense in our drafting, we change our relationship to the perception of knowledge. This is also true of point of view shifts.
Emotions and experience are marbled. They are never just one thing.
Many of these ideas recurred in today's afternoon panel, the basic topic of which was how to make language from experiences that feel beyond our outside language. Mark said these spaces are "breaches into which knowledge other than language can enter. The poetic spirit is to give voice to an in the silence. Poetry draws a circle around these open spaces so people can see within them."
After the panel, we had some free time, which I spent working on one of my email newsletters and walking up on the highest hill, where I could enjoy the view and get a few phone calls out at the same time. And then I just stayed up there for a while and listed to the cows lowing and rested my eyes on the rings in the tree trunks used as part of the old Marconi Station structure and…moodled. The evening closed with a hilarious reading by Steve Almond and new work read by Dorothy Allison.
And then it was back to our rooms for more reading assignments (ours, this time: Terry Tempest Williams) and writing assignments. Though it's probably not prudent all the time, there is a certain seductive, electrical energy I am feeling from staying up an hour or two past my usual bedtime to read and write.
Until tomorrow,
Kate
*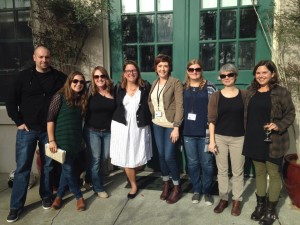 24 October 2015
Hello, Fellow Word Artist:
Started this morning with the health routine again. It felt good to get back to it. I needed to ready myself; today will be a long day, and tonight, I suspect, I may stay up very late, as it will be my last chance to do so in this cocoon of gorgeous land and light and every-meal-is-prepared-by-someone-else-and-even-my-bed-gets-magically-made-while-I-am-in-workshop-ness.
All of us in Mark's class have several pages of new words at this point. Mark took a few minutes at the beginning of class to talk about "patience in waiting for meaning to emerge. One wants to preserve in the work a feeling of spontaneous speech. Allow evidence of the process of coming to knowledge remain in the text." Over time, he told us, as a piece "becomes less for you, you can see what's needed and not needed for the reader" and make revisions based on this. Mark is continually revising. Even books that have been out for twenty years appear, when they are reprinted, with slight variations. A word may be struck for a decade and then reappear in a later edition. Even when he reads from his newest book, he's still fiddling with it. This felt very freeing for me, a perfectionist!
We discussed the night's reading and then used techniques we drew out of it to do some more writing in class. We went (up the hills) to lunch. We went (down the hills again) to the main hall for readings by Naomi Williams and UC Davis Director of Creative Writing, Lucy Corin. (At her reading, Lucy made a comment about "organizing meaning versus distributing it" and this connected to much of what we'd been discussing in class.) And then we walked out on the patio and ate oysters (so many oysters!) and drank chilled white wines and looked at the sun on the water between the trees and talked. We snapped photos (the one above: a crew of UC Davis MA program alums from across the years, with Pam Houston and Lucy Corin). And then there was music coming from inside the hall—Greg Glazner and one of his bands—and soon we were dancing and singing along. And when we were laughing and thirsty and all sweating a little, the band quieted down and Pam Houston read us the opening to her book-in-progress, a piece about her beloved ranch in the High San Juan Mountains in Colorado (a place I have been) and about how we make place and how place makes us. (For those lucky enough to have been at last month's TrueStory reading in Sacramento, you heard this same lovely piece. It was just as good the second time!)
And then the sun dipped low and we walked on hot tired feet (up the hills) to dinner, which was loud and raucous even though some folks trekked into Point Reyes Station to eat—all of us now so friendly and goofy with each other.
And then? You guessed it—back down the hills, this time for the open mic reading and hot cocoa in the main hall. And the open mic rocked. I think it went on for an hour and a half, maybe a little more. Almost everyone—maybe, in fact, everyone—came, including the conference faculty, and no one left early. Everyone got cheered on the walk to and back from the podium. Everyone who wished to be was heard. Witnessed in the practice of writing, of being a writer.
And here I am now, (up the very same hills) in my room, finishing the last reading assignment (Anne Carson) and at last transcribing my seven longhand pages into my laptop, and starting to move the parts around. I have to distill what turns out to be about four and a half typed pages to no more than two pages to read in class tomorrow. Ah, cutting. It's by your sharp edges that I know Mark has walked as around a corner in the composing process: from generating, adding, asking into a different kind of asking that operates through shaping, condensing, stripping away.
It will be some time before I go to sleep.
So for now, I must bid goodnight,
Kate
*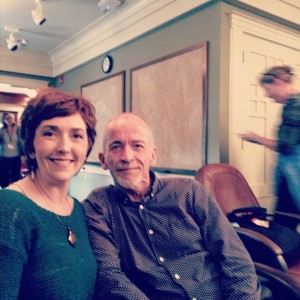 25 October 2015
Good Morning, Friend,
Workshop has just finished and the clock is about to strike noon. We spent this morning, three hours, sharing the drafts we wrote and wrote and wrote, and—last night—began to revise. Almost all of us chose to share. Hearing fourteen strong and true drafts…nothing inspires me to keep writing, keep teaching writing, like that.
Okay, almost nothing. You know what else is driving me, today, hard and fast into the future of my writing practice? What Mark has taught us.
I did not come to Writing by Writers at Tomales Bay expecting any particular thing in Mark's workshop; I simply love his writing (I love it so much I am continuously teaching it, in whole and in part) and I knew whatever he was selling, I wanted that. But as I think back now, I see I did have an expectation: I thought he'd create a space in which we'd draft new work, and that I'd come away with a handful of new drafts to keep working on when I got home. And he did give us that—we wrote, and I have an exciting draft to keep playing with.
What I got on top of all that, and for which I am so grateful to Mark Doty (that's him and me in a fangirl snapshot up there!): A fundamental transformation of my thinking about what drafting new work is. About what the process is. About what it means to really explore and more concrete ways for doing so. I am more aware now of how I rush to close down my drafts—the first potential meaning glitters in them, and I start chasing that thing, and I chase it down and down the page even as I write the piece for the first time. You see, I want so badly to know what it all means.
Some of my drafts have surprised me in the last year or two. I could not before name why. And now, I can: The pieces I have written most recently often have not followed this path of progression through limitation while I draft their first versions. Instead, I have written them laterally, if you will, and through that lateral movement, found other sources of propulsion and other places toward which to race in and through them in their initial formation. In other words, my work surprised me, and gave me a hunger for more of that surprise.
Pam wrote about how we make place and place makes us. The same thing can be said about us and our work. This is not a new idea. It's one I revisit now because this shift in my understanding of drafting also offers me, Kate Asche the person, another opportunity to remake my way of assembling meaning in all aspects of life.
During the Friday afternoon panel, I wrote a note in my journal that's not totally legible. I was trying to capture something Mark Doty said. Something like, "Beauty is what we wish for and what we are and what is in between." Elsewhere in the panel he said, "How can you become the person who can write this thing?"
That's what I'm chasing how: How to become, to be continually becoming, the person who can write work that surprises me more and more.
The person who can live her life that way.
I'll be home soon. Much love,
Kate